What is the top reason for the global outsourcing of IT services?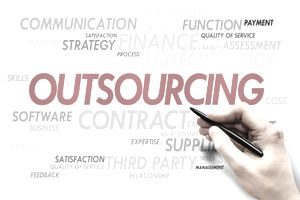 The modern business considers outsourcing as the step that will result in a competitive advantage. Outsourcing means that you delegate a part of your project tasks to the third-party provider.
IT outsourcing has become a more and more popular field of expertise and can become an indispensable part of business development. Lots of developed countries prefer to outsource IT services to reputable contractors from Eastern Europe, like https://itsvit.com/, for example. Why outsourcing so attractive and what benefits could you have from it?
Why do companies outsource IT services?
You might need to outsource some parts of your business when your company grows. It could make your company's life easier. You could find a reliable IT outsourcing team and receive a lot of advantages from this partnership. Let's describe a list of top IT outsourcing benefits:
Reduce current and fixed costs. The most common reason to outsource is lowering costs. Hiring an off-shore third-party company usually costs less than hiring local IT specialists. Also, you won't need to equip new workplaces and spend money on, recruitment & HR processes and employee training.
Time savings and staff reduction. Hiring one whole team takes much less time than hiring new employees one by one. You don't need to interview each specialist, you need to just choose one reputable Managed Service Provider (MSP). This also takes time but you will receive more benefits in the future.
Gain access to new skills and technologies. You'll have access to talents with an in-depth understanding of databases, software, cloud computing, and other technologies without long training.
Provide flexibility. When you work with in-house specialists, you'll get only their experience and methods of work. On the other hand, the contractor has more experience because he often works with projects like yours. Eventually, you can always change the provider.
Allocating internal resources and refocusing attention to core business processes. The third-party team will get part of your work done. Therefore, you'll have more spare time, money and other resources for current tasks, plans, and projects. This will increase your in-house efficiency and competitiveness as a result.
Share risks. The third-party company will take care of risks related to their area of expertise, so you are free of them.
Access to a great talent pool. You have access to different specialists from different countries and you don't need to limit yourself with local specialists only. You might explore a big pool of companies and choose the most suitable for your requests.
Conclusion: how to outsource IT services and what for?
The kind of service you'll outsource depends on your firm's specialization. You might need DevOps services, software development, cloud computing, Quality Assurance, etc. So, at first, you need to understand what you'll outsource. Second, find a Managed Service Provider you can trust. Check out the reviews from previous customers and ask all sorts of questions about future cooperation you need. A qualified contractor will answer your questions and describe his previous experiences without any discomfort.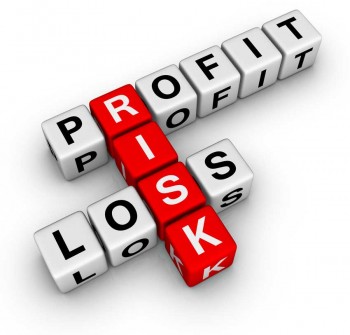 There are some general risks in IT outsourcing like management risks, non-expected bad quality of work and failure of deadlines. If you face with an unscrupulous contractor you might have a bad impression about outsourcing. The contractor could delay deadlines, fail all project management and do the work unacceptably badly. Of course, this would make your business unprofitable. Many customers refuse to outsource out of fear of these reasons. But these factors don't make IT outsourcing bad and unprofitable at all.
You need to find the right MSP to avoid risks and get only benefits from IT outsourcing. Pay attention to the provider's qualifications and ratings.
Choose good MSP and your experience in outsourcing IT services will be only positive!