The Navy SEALs' Desert Patrol Vehicle was the Coolest Military Vehicle of All Time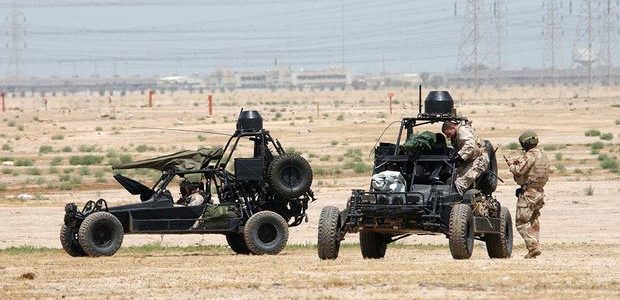 I'm not sure if you knew, but the coolest vehicle ever used by the U.S. military is unquestionably the Navy SEAL Team's Desert Patrol Vehicle, or DPV. You can be forgiven for thinking otherwise up until this point, but it's a pretty easy to see why the DPV is the coolest, considering it is literally a 3-person sandrail with a machine guns and grenade launchers, designed for a SEAL team to drive at high speeds through the desert.
The DPV and its later versions are built by Chenowth Racing Products, a company that's best known for making sandrails for off-road racing and recreation. Like many civilian sandrails and dune buggies, the DPV is powered by a rear-mounted 200-horsepower air-cooled Volkswagen Beetleengine. This allowed it to hit speeds of 60 miles per hour while carrying 1,500 pounds of gear and supplies.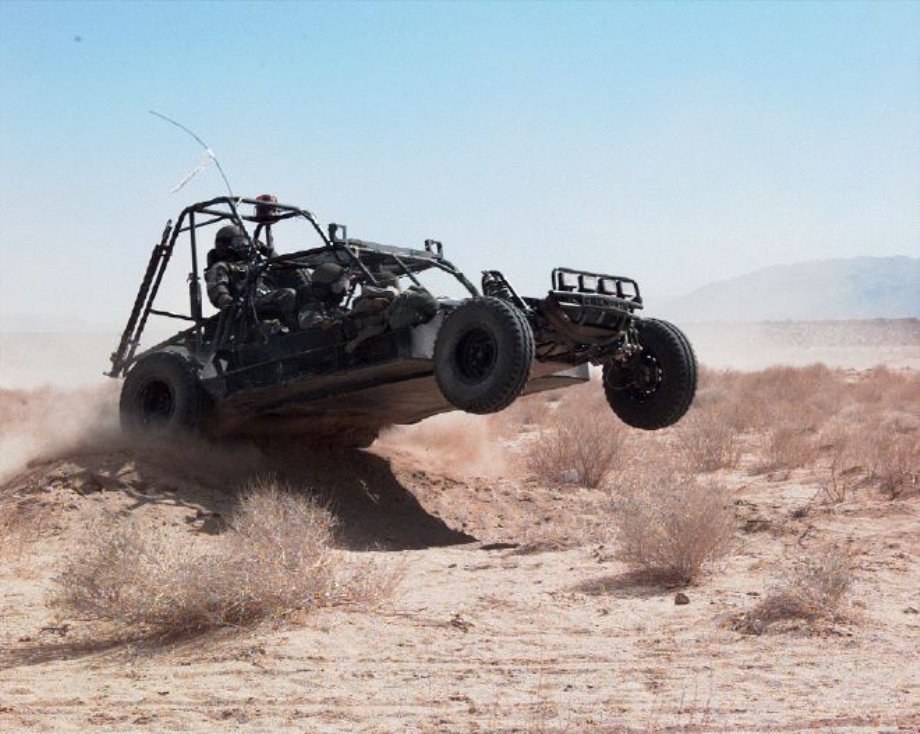 Unlike the civilian versions, the DPV also came equipped with a .50 caliber Browning M2 heavy machine gun in the gunner's position over the engine, a smaller machine gun for the guy in the passenger seat, and some anti-tank rockets if things got a bit too hairy. If that's not enough, you'll also see DPVs with a 40 mm Mk 19 automatic grenade launcher in the place of either the gunner's M2 or passenger's machine gun.
I mean seriously, what can compete with that? It sounds like something that was designed by a 10-year-old boy in the margins of his textbook while bored in class. And despite how absurd of an idea a Beetle-powered off-road-racing vehicle with guns is, it was something that was actually used in combat successfully: During the first Gulf War, Navy SEAL teams used the vehicles to perform scouting and surveillance missions, and they also used them to provide targeting information for coalition airstrikes. In fact, the first U.S. military vehicles to enter liberated Kuwait City were DPVs with SEALs behind the wheel.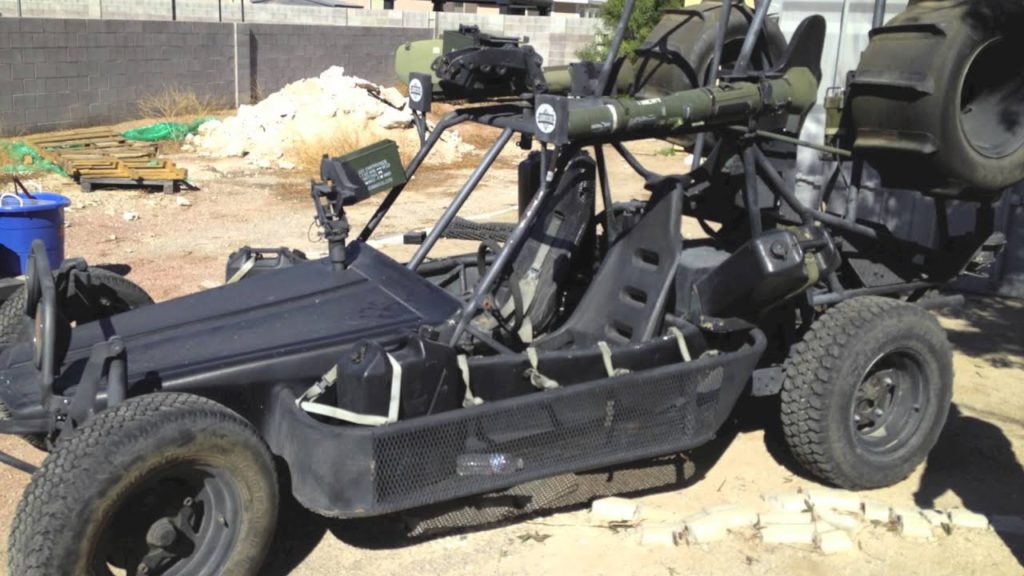 Today, the SEALs are using the DPV's successor, known as the Advanced Light Strike Vehicle, or ALSV. It's still built by Chenowth Racing, but instead of a VW Beetle Engine, it's powered by a 160-hp 4-cylinder diesel reportedly made by Porsche. Also, the ALSV gets 4-wheel drive and power steering. It's undeniably awesome, and I still don't see how anything could possibly be cooler. If you think of something, let me know.
Will Kinton likes cars, so he writes about them on the internet. He also tweets about them on Twitter, and frequently takes pictures of them on Instagram. He's based in Virginia, and currently drives a 2013 VW GTI. It's a good car.