Military Mobile Bridges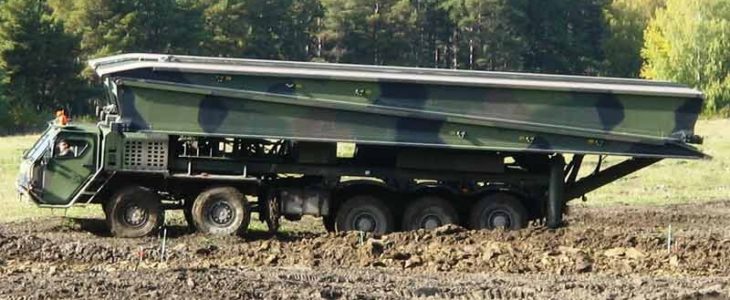 Krauss-Maffei Wegmann GmbH & Co. KG leads the European market for highly protected wheeled and tracked vehicles. The armed forces of more than 30 nations worldwide rely on tactical systems by KMW.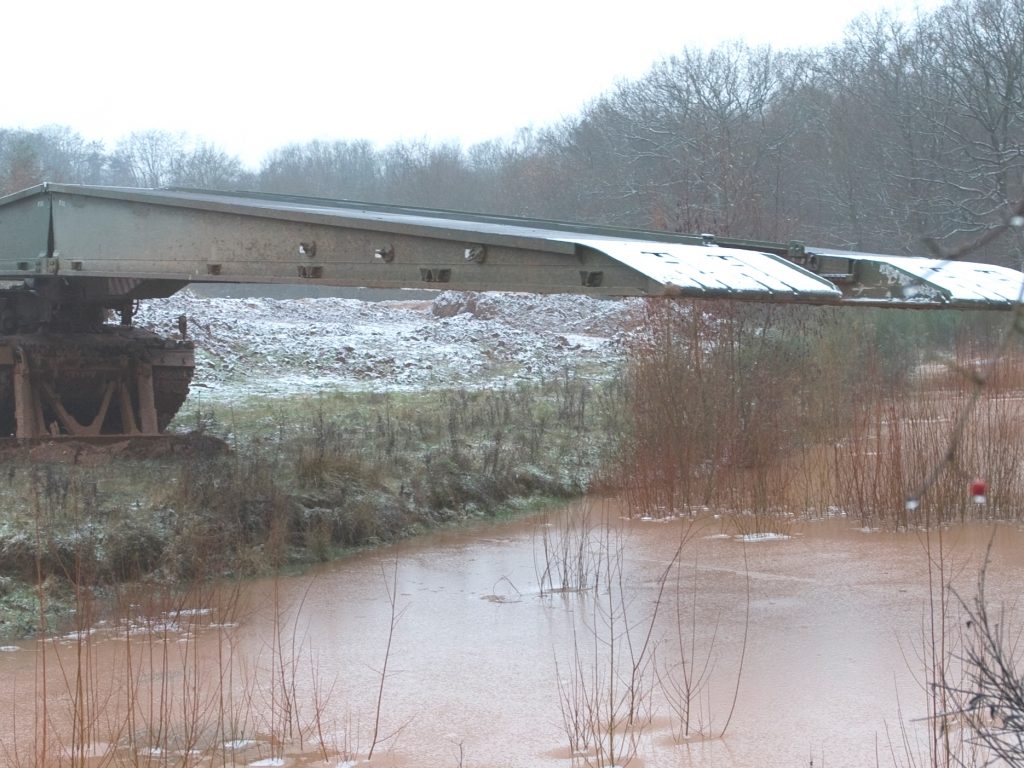 Krauss-Maffei Wegmann's business unit Military Mobile Bridges is developing and producing internationally leading bridge systems.
Heavy Bridge Layers

LEGUAN (tracked and wheeled)
Medium Bridge Layers
GECKO (tracked and wheeled)
HSTB
Manual launched Bridge Systems
Krauss-Maffei Wegmann's expertise includes comprehensive project management, the engineering and manufacturing of bridge systems, the definition and realization of interfaces with the respective carrier vehicle, and the development and manufacture of hydraulic and electronic controls.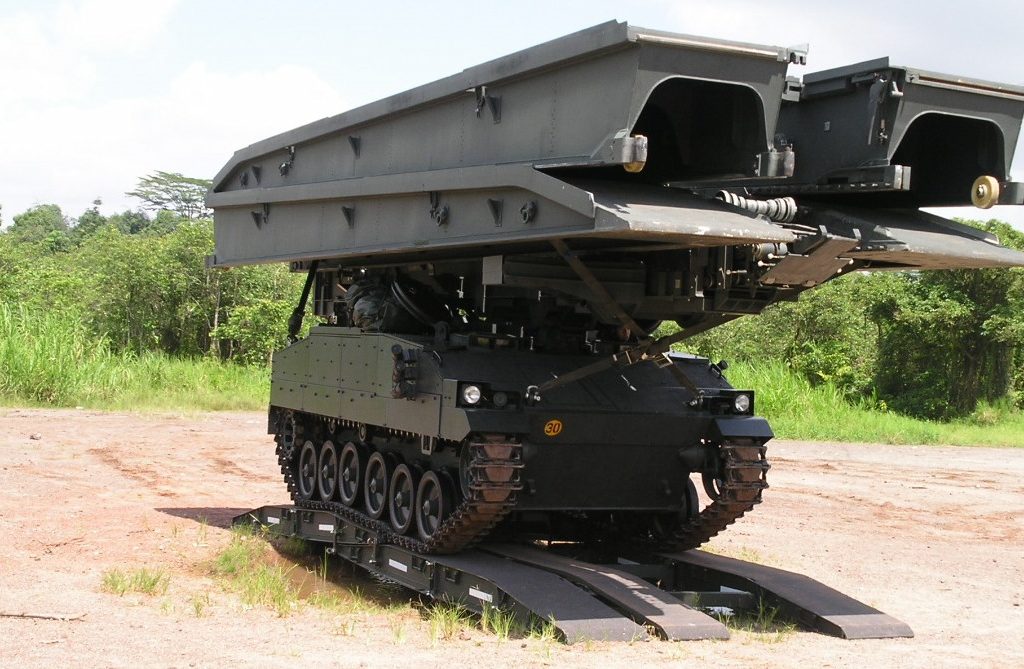 LEGUAN Bridge System
LEGUAN is the world's leading Assault Bridge System, designed for assembly on tracked vehicles or to heavy trucks (see separate Article). The system can deploy either one 26-m bridge or two separate 14-m bridges.
LEGUAN bridges can also be used to build ferries and floating bridges. (see separate article).
The LEGUAN success has resulted in the system being fitted to numerous new or used tracked vehicles including the Leopard 1, Leopard 2, M1A1/A2, M60/M47, and the PT91/T72.
Gecko Bridge System
The Gecko Bridge System has been developed for medium vehicles of MLC 30 up to MLC 40. Therefore, new and used vehicles of the corresponding military load class will be modified into bridge layers and equipped with bridge systems. The length of the bridge depends on the requested load class and is determined in dependence on the vehicle. These bridge layers can lay – as does the LEGUAN – one long bridge or alternatively two short bridges.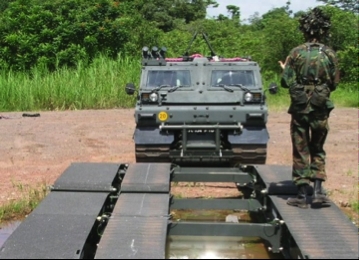 HSTB
The HSTB can be manually built and is designed to enable lighter weight vehicles of up to MLC 40 to cross small gaps of 4 m or 8 m (see separate article).