Sikorsky HH-60G Pave Hawk Search and Rescue Helicopter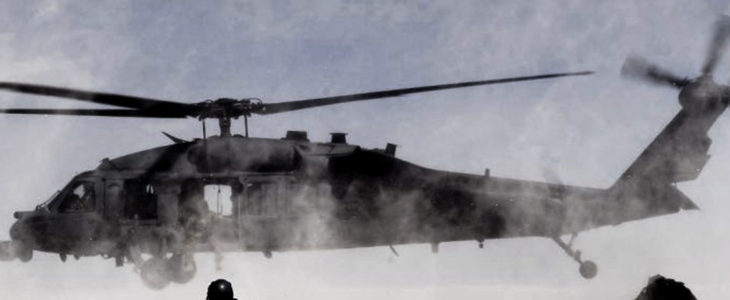 The HH-60G Pave Hawk is the U.S. Air Force's only dedicated combat search and rescue helicopter. Few other helicopters are capable of penetrating heavily contested airspace or extreme weather conditions and snatching downed aircrews back from the jaws of death.
In between combat deployments the HH-60G is busy saving lives in other missions. Missions like: civil search and rescue, medical evacuation, disaster response, humanitarian supply assistance, security cooperation/aviation advising, NASA space flight support, and joint service rescue command and control.
Unique Accessories
Derived from the US Army's famous Black Hawk utility helicopter, the Pave Hawk is a heavily modified version with many customized long-endurance and search and rescue features. Some of the most impressive are housed in the advanced communications and navigation suite.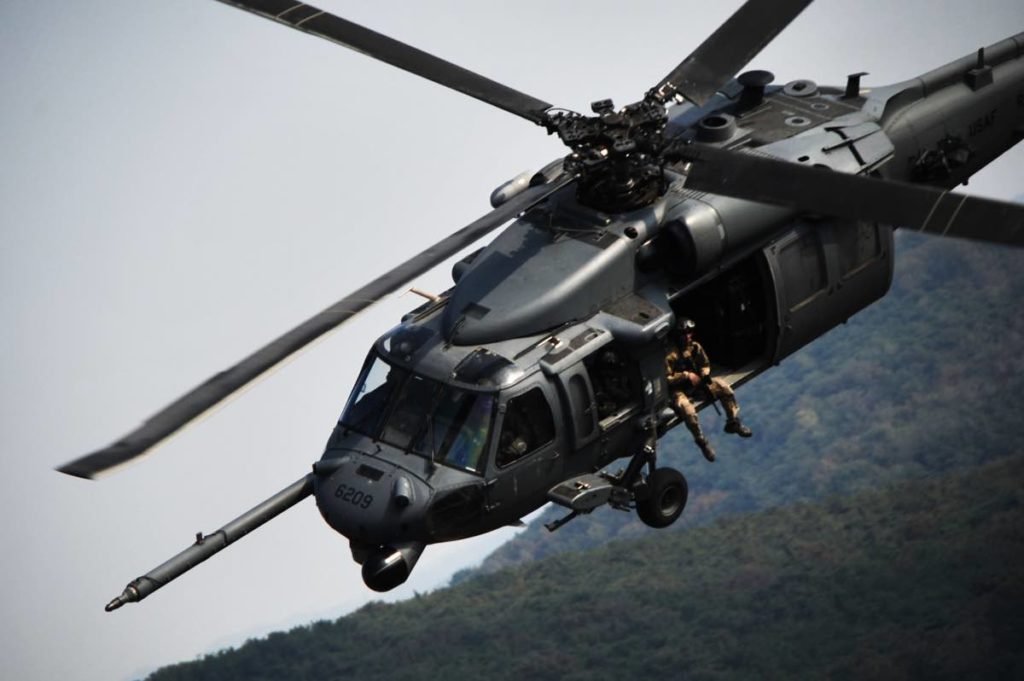 This combines networked inertial navigation, GPS and Doppler navigation systems. In addition to the standard UHF radio nets, the communications setup provides satellite, secure voice, and Have Quick tactical net compatibility. Most HH-60Gs also have an over-the-horizon "tactical internet" terminal to receive real-time updates on the mission or enemy threat posture.
Adaptability
Standard Pave Hawk mission gear includes internal auxiliary fuel tanks and a retractable in-flight refueling probe. Also, it includes anti-ice system for the engine/rotor blades and a cargo hook capable of sling loading 8,000 pounds. In addition to the underbelly mounted cargo hook, HH-60Gs have a side-loading hoist capable of rapidly lifting a 600-pound load from a 200-foot hover height. The onboard Personnel Locating System is compatible with several NATO survival radio types. It automatically furnishes range and bearing information to locate survivors. To simplify air transport and ship launching operations, the rotor blades on all HH-60Gs can fold over one another.
Survivability
The Pave Hawk also has several subtle but powerful improvements over the Black Hawk to enhance combat survivability. The first is a fully automatic flight control system augmented by forward looking infrared radar so the pilot can focus more on what's going on outside the bird. For self-defense, HH-60Gs are equipped with a radar-warning threat receiver, infrared missile jammers and a flare/chaff dispensing countermeasure system. The pair of 7.62 mm miniguns or .50-caliber machine guns can be manually fired by gunners or remotely controlled by the flight crew.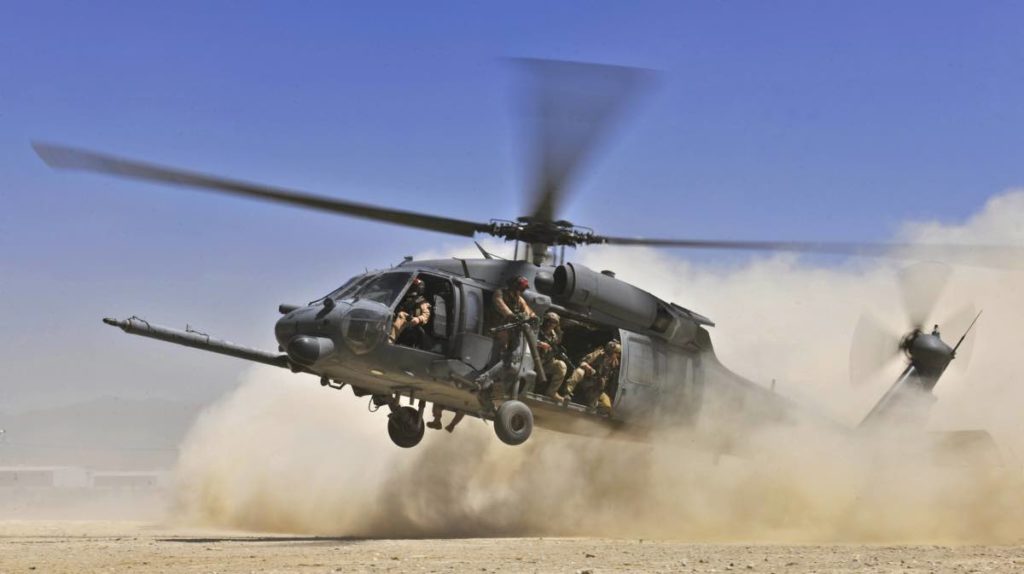 Guardian Angels
Since introduction in 1982, Pave Hawks have rescued dozens of lost and injured personnel. They've delivered thousands of tons of humanitarian supplies to remote areas ravaged by natural disasters. During the Persian Gulf War, Pave Hawks routinely penetrated hostile airspace to conduct combat search and rescue operations for coalition aircrews lost in western Iraq, Saudi Arabia, Kuwait and the Persian Gulf, without losing a single aircraft. Pave Hawks also served closely with the special operations command. A specialty was evacuating SEAL's and other operators wounded in deep penetration strikes far behind the lines.