Lockheed C-130 Hercules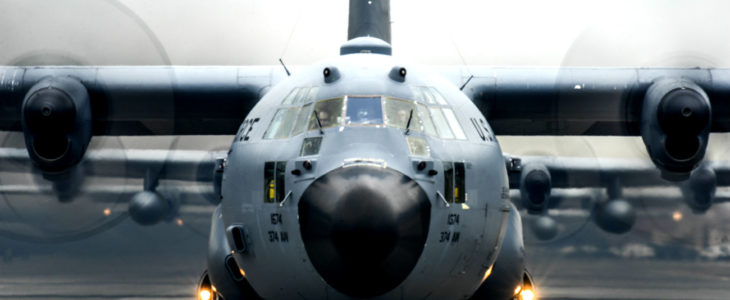 The Korean War proved to the United States that a new generation of heavy lifter aircraft was desperately needed in order to meet the changing mission requirements of the Cold War world.
The World War II era piston engine driven aircraft were no longer cutting it, and something new was needed. In 1951, the United States Air Force issued the call for a transport aircraft with a large enough carrying capacity for 92 passengers, 72 combat troops, or 64 paratroops, depending on the mission requirement. The cargo bay and its doors were to be wide enough to allow the transport of heavy vehicles, including tanks. Enter the C-130 Hercules.
C-130 Hercules Speed and Power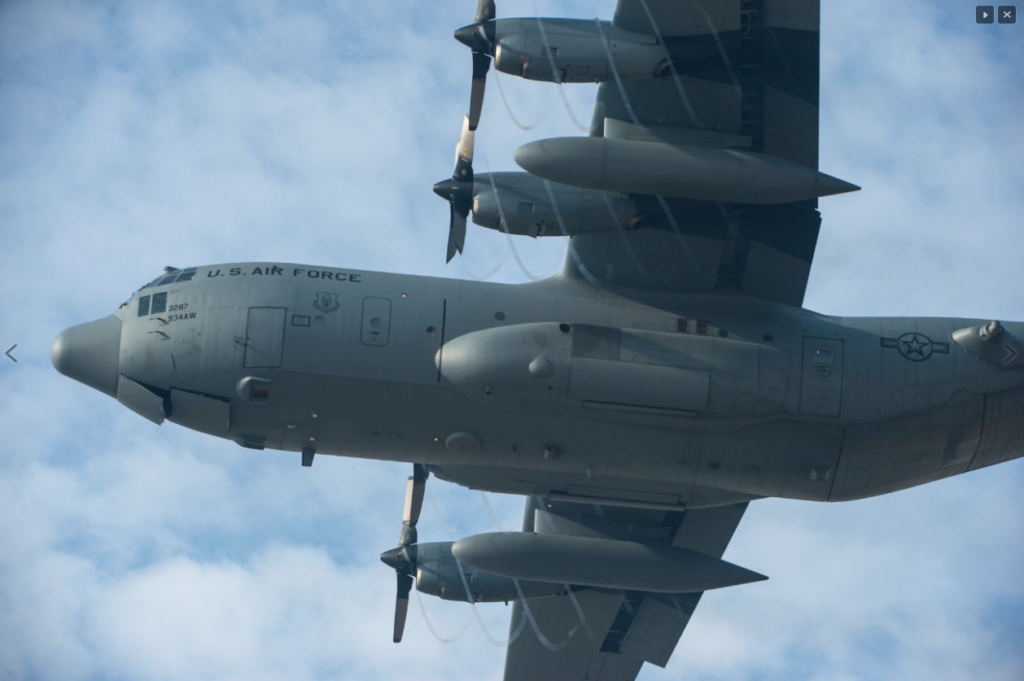 Many were called, but few were chosen, and the contract for this new aircraft went to Lockheed and their C-130 Hercules. There were many things that made the Hercules stand out from its competition, but the chief point of distinction were the engines powering this airborne beast. Four Allison T56 Turboprop powerplants, developed specifically for the C-130, generated 4,350 sph each. This gave the new aircraft the lifting power necessary for nearly any mission, with a maximum useful load of 72,000 lbs and a maximum takeoff weight of 155,000 lbs. While the cruising speed is 336 mph, the maximum speed of 366 exceeds what most aircraft in this class are capable of. Combined with a range of over 2,000 nmi and a service ceiling of 23,000 feet under load, the C-130 can deliver its payload across a vast area of operations.
C-130 Hercules Size and Strength
Everything about this aircraft is big. The airframe is nearly 100 feet long—97'9" to be exact. It has a wingspan of 132 feet, and is over 38 feet high. Each of the four propellers is 13.5 feet in diameter. Each engine has a dry weight of nearly a ton, and they can each consume 2,412 lbs of fuel an hour. Likewise, the payloads of the C-130 are impressive. In addition to its crew of five, the Hercules can carry the number of passengers, troops, or paratroopers noted above. However, it can also be used to carry up to six load pallets, three Humvees, 2 M133 armored personnel carriers (weighing 12.3 tons each), or one CAESAR self-propelled howitzer (weighing 17.7 tons). Properly configured, the C-130 can carry 74 litter patients and five medical crew, effectively becoming a flying hospital.
Carrier Service
In 1963, a United States Navy C-130 set a world record when it became the largest aircraft ever to successfully land on an aircraft carrier at sea. The Hercules, piloted by Lt. James H. Flatley, successfully landed on the USS Forrestal. Though Flatley initially was incredulous as to the aircraft's ability to land on a carrier, after initial experiments were conducted on land he became more confident of the C-130's abilities. When the day of the landing came, the C-130's wingspan cleared the control tower by less than 15 feet. For his efforts, the Navy awarded Flatley the Distinguished Flying Cross.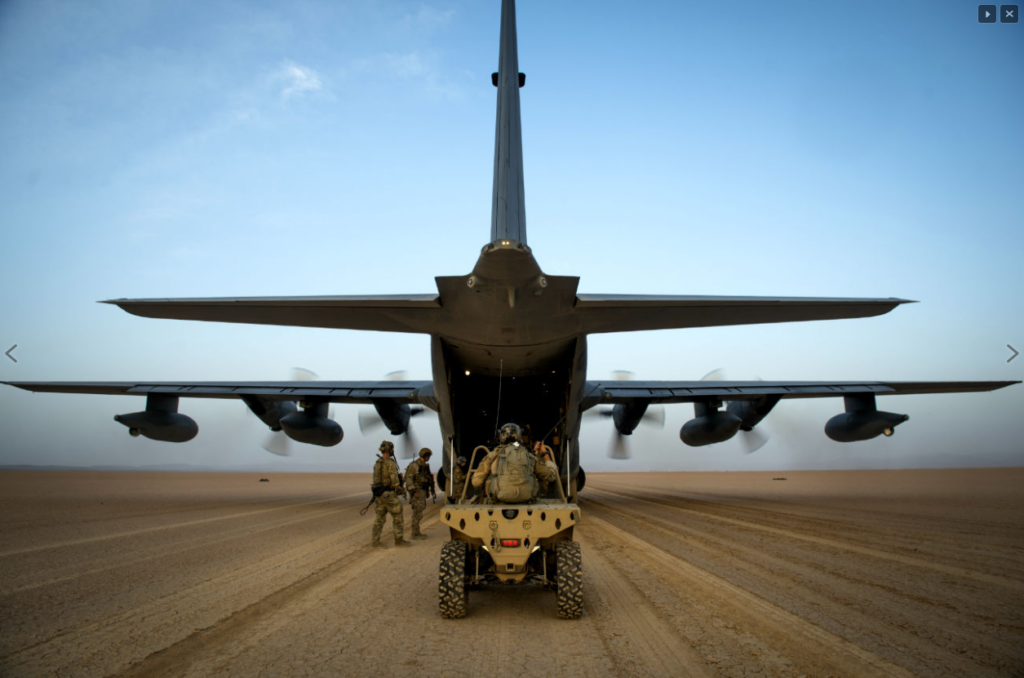 Hurricane Hunter
Perhaps most interesting is the role the C-130 plays in meteorology. A modified Hercules, equipped with scientific equipment, is used by the United States Air Force Reserve Command's 53rd Weather Reconnaissance Squadron as a "hurricane hunter", flying directly into the storm to gather data.
As of 2015, over two thousand C-130s have been built, and they remain in active service in dozens of militaries around the world. Rather than replacing them per se, Lockheed Martin has opted to release an upgraded model, the C-130J Super Hercules. Fitted with advanced avionics, more powerful engines, and a redesigned flight deck, the Super Hercules is the next iteration of what has become the longest production run of any military aircraft in history.