BAE Systems Introduces the RG-34 Light Armored Vehicle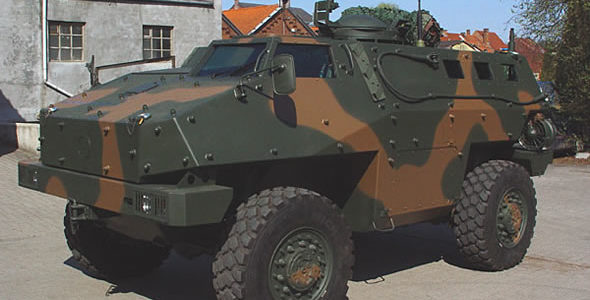 BAE Systems has acquired the South African designed and developed "Iguana" light armored vehicle, to be branded as RG34. The vehicle will be marketed to military, peace-keeping and security authorities globally. The vehicle was originally developed by IADSA, under contract from Sabiex in Belgium. As part of the acquisition BAE Systems also acquired from Sabiex the rights for the vehicle design. The acquisition of the armored vehicle is consistent with the company's strategy to develop its South African market capabilities. The company plans to continue developing the RG34 to further enhance its operational versatility and appeal.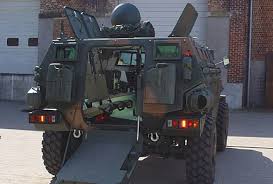 "Acquiring a mature, light armored vehicle such as the RG34 to complement our product range" said Johan Steyn, MD BAE Systems' Land Systems South Africa business. The vehicle was displayed at the DefenceWeb Peacekeeping Conference held in South Africa last month. The mine-resistant, blast-protected RG34 features a specially designed, multi-link hydro-pneumatic suspension, mounted on a rigid structure that provides good road performance, a small turning radius comfortable clearance over humps. It is suitable for multi-purpose light operations such as reconnaissance, patrol, command and control and casualties evacuation, as well as light combat and security.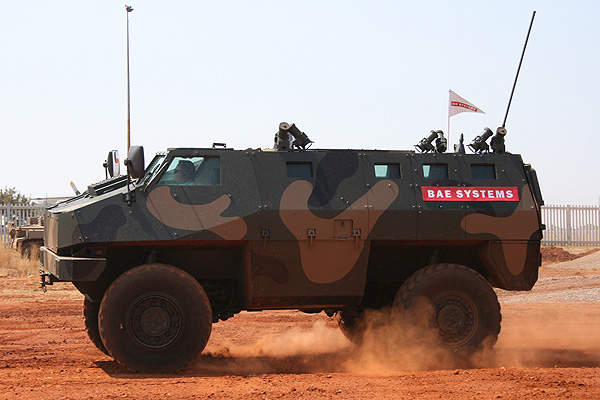 The 4×4 Iguana uses a multi-link hydro-pneumatic suspension mounted on rigid structure contributing for efficient road performance, small turning circle and comfortable ride in rough roads. For amphibious mobility water propellers are used. Off road mobility and obstacle negotiation are provided by large diameter wheel and long suspension travel. The vehicle is powered by a Daimler-Chrysler turbo-diesel Intercooled engine, and a 5 speed automatic gearbox. Iguana can travel more than 800 km on a single tank of fuel. The low silhouette cabin is built as a welded monocoque manufactured from high quality ballistic steel, providing basic protection against small arms. Add-on armor upgrades are used to improve protection against larger caliber threats. The vehicle offers good all-round visibility from armored windows. The roof is strengthened to accept an overhead weapon stations or anti-tank missile launchers. The basic configuration of the vehicle accommodates the commander, driver and six passengers.